Women Building Futures attends Global Energy Show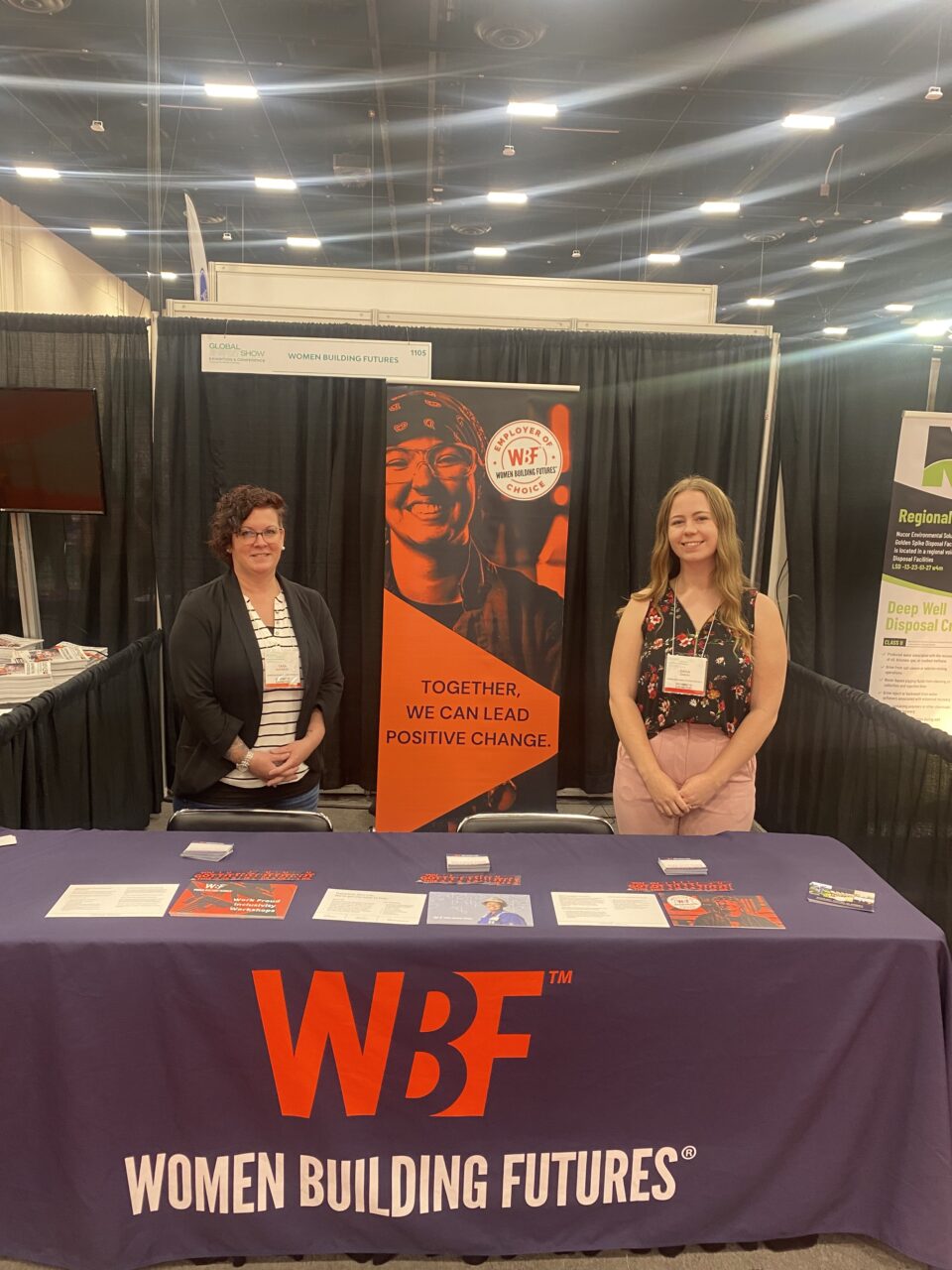 Published On

June 21, 2023
Women Building Futures (WBF) was at the Global Energy Show, North America's leading energy event, in Calgary on June 13-15, to share our vision for an inclusive workforce and advocate for women's participation at all levels of the energy industry.
At WBF, we firmly believe that gender diversity is a driving force for progress and innovation. We are proud to have been part of an event that brings together influential figures and game-changers in the energy sector, fostering important conversations and collaborations.
Being present at the Global Energy Show allowed us to showcase our commitment to fostering diversity and inclusion in the energy sector. It is a testament to the incredible achievements of the women who have successfully graduated from our programs and are making significant contributions to the industry.
Participating in the event holds immense significance for us. The Global Energy Show provided us with a platform not only to highlight our work but also to learn and gain inspiration from other industry pioneers. The diverse perspectives and innovative ideas shared during the event have ignited a fresh wave of enthusiasm within our organization. We are more determined than ever to continue breaking barriers, challenging stereotypes and creating a future where women are at the forefront of the energy industry.
We extend our heartfelt gratitude to the organizers of the Global Energy Show and Calgary Women in Energy for providing us with this incredible platform to showcase our work and connect with industry stakeholders.
To learn more about the Global Energy Show, please visit: https://www.globalenergyshow.com/