Careers
We offer a flexible work environment with many opportunities to learn and grow as an individual and as part of a team. We're passionate about our mission and making a positive difference.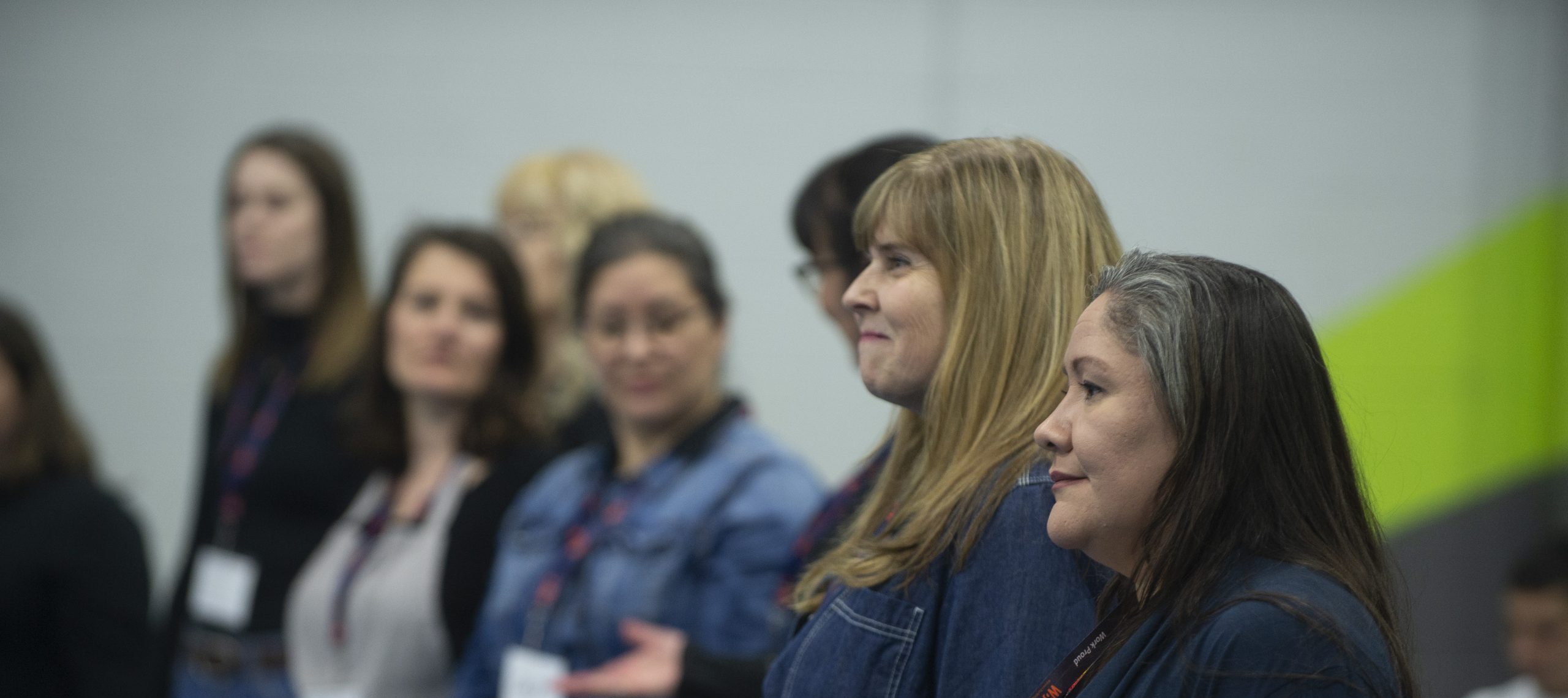 We're building an inclusive culture that encourages, uplifts and celebrates the diversity of our employees and the communities we serve.
We're committed to workplace inclusion based on our values of Integrity, Health & Safety, Courage and Compassion. Career opportunities with WBF are open to all genders. Candidates with diverse backgrounds and experiences are encouraged to apply.
As an employer, we offer:
A comprehensive benefits package
Paid vacation days and personal time off
A flexible and supportive work environment
If you're looking for meaningful work that will make an impact then check out our open positions below.
WBF is enacting a renewed strategy that surrounds growth of impact across Alberta and other provinces. A new organizational structure has been designed to help ensure this strategy is achieved. Many roles have been re-envisioned as part of this.  It is an exciting time, come join their team!
We are currently recruiting for:
Director, Program Management & Delivery
Please apply through Recruitment Partners Inc at https://recruitmentpartners.ca/
Why People Love Working Here
"Through my time at WBF I have been fortunate to work in a variety of departments, which provided me the opportunity to witness some amazing things. I've seen many women come to us with uncertainty and then realize their full capabilities during their training. I've seen women come through the application of their program with very little self-confidence to proudly present when speaking with our employer partners and colleagues. Knowing that I have a small part in someone's transformation is incredibly fulfilling and one I am honored to be included in. This is something you don't get from every job." – Teresa
"From day one I felt included as part of the team. Compared to my experience with other companies, WBF is by far the most contemporary in employee communications and with a solid foundation for everyone to feel welcomed as a participant in what's happening organizationally. I start my day feeling inspired that we get to help empower not only the lives of the women we serve but myself and the amazing people I work with". – Laurie
"The people I work alongside continue to inspire me. The students we train give me purpose and each day I get to witness them grow their confidence and become everything they've dreamed of being. Who wouldn't want to sit back at the end of a working day and know their contributions have truly made a difference and positively impacted so many people. I am truly grateful for WBF." – Shawna