Board of Directors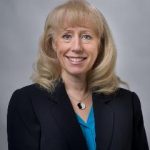 Amanda Rosychuk
Board Chair
Amanda is the Senior Vice President, Drainage Services for EPCOR Utilities Inc. (EPCOR). She is a Professional engineer, MBA, with a background in engineering, construction, operations, IT, HR, and Public & Government Affairs.  Amanda's prior board experience was on the Board of BOMA. Currently she is in on the WBF Board as well as Edmonton Waste Re-Solutions. Amanda became involved with WBF in September 2015.
Alan Skoreyko
Board Vice Chair, Strategy Chair
A seasoned entrepreneur with extensive board governance expertise, Alan has three decades of experience helping Alberta companies and organizations to thrive and grow. Alan currently serves as a board member and volunteer, providing leadership and strategic guidance for several different organizations including: Board Chair Magna IV Engineering, United Way of Edmonton Capital Region, Board Chair at Arrkann Trailer and RV Limited and more. Alan became involved with WBF in December 2018.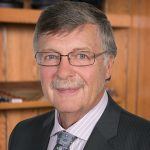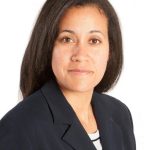 Julia Sproule
Director/Governance Chair
Julia obtained her Bachelor of Arts (Honors) in 2001 and her LL.B in 2005, both from the University of Alberta. She currently works as Corporate Counsel for Legal Aid Alberta and has a diversity of legal and management experience in private practice and in house counsel roles in government and oil and gas industry. Julia has been a proud member of the Board of Directors since March 2017 and also serves on the governance committee.
Landa Richards
Director, Treasurer and Audit Committee Chair
Landa is the Owner of Richards Consultancy Inc. in Calgary, AB. She has completed several professional designations (CPA, CMA, CIA, CMC, CRMA) with experience in internal controls, risk management, compliance, audit and operations management systems as well as a background in many industries including oil and gas, construction, and government. Landa's prior board experience was with the Norfolk Housing Authority in Calgary, AB. Landa became involved with WBF in December 2019 and serves on the audit committee.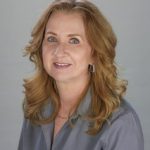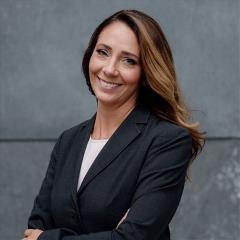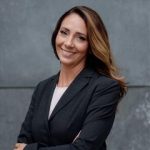 Lindsay Osmond
Director, Human Resource Committee Chair
Lindsay is a Partner with Boyden who has 20 years of experience as an integrated strategic human resources business partner. She is a passionate diversity and inclusion change agent and employee champion collaborator. As a former Vice President of Human Resources and Head of Human Resources for Canada in a large U.S. based organization, her vast experience in employee & labour relations management, employee attraction, development and retention make Lindsay a great asset to the WBF Board. She is also active in the community as a Business Mentor with Threshold Impact University of Alberta Venture Mentoring Services. Lindsay joined WBF in March 2019.
Darielle Corsaro
Director
Darielle (CPA, CGA, MBA) is the owner of The Corsaro Professional Corporation and provides consulting to small and medium sized businesses on Financial and Operational matters. In addition to being on the Board for WBF, Darielle is also a board member for Scott Builders where she Chairs the Governance Committee. Danielle's prior board experience was as the Treasurer for the non-profit Northern Lights Theatre.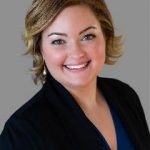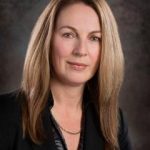 Maya Pungur-Buick
Director
Maya has served in various leadership capacities with the City of Spruce Grove, City of St. Albert, NorQuest College, Alberta Alcohol & Drug Abuse Commission, and ATB Financial, after starting her career with the Government of Alberta's Public Affairs Bureau. Maya holds a BA in History (Political Science) from the University of Alberta and an Advertising and Public Relations Diploma from MacEwan University (Grant MacEwan Community College). Maya is a Public Member of the Board of Directors and Vice-Treasurer of the Finance Committee of the Edmonton West Primary Care Network. She was appointed by Edmonton City Council as a commissionaire on the City of Edmonton's inaugural Ward Boundary Commission, which redrew the ward boundaries for the 2021 civic elections and made recommendations for the policy guiding future ward boundary changes. She served on the Board of Trustees of the Capital Care Foundation for five years and was a founding executive of the Alberta Smart City Alliance which aimed to promote technology adaptations in the municipal sector.
Rebecca Kragnes
Director
Rebecca is a Cree-Metis woman with a passion for Indigenous Relations and changing the socio-economic profile of Indigenous people in Canada. She is a Red Seal Journeyperson Electrician, with more than 25 years' experience in the construction industry. Her work experience includes field work, government administration and in her current role she provides executive level support as well as companywide education, engagement and advocacy to support Indigenous equity within construction projects at Bird. Rebecca is a Canadian Apprenticeship Forum board (CAF) member and on the CAF SWiT (Strategy for Women in the Trades) task force. She is passionate about improving the representation of women in skilled trades across Canada, ensuring there are opportunities for women in all the projects she manages. Channeling her firsthand knowledge of the barriers women, Indigenous people, and other underrepresented groups face in industry, she works with communities and organizations to promote opportunities to those groups to pursue careers in the skilled trades.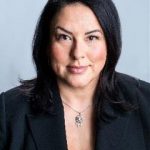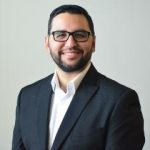 Freddie Martinez
Director
Freddie is the Director of Information Systems and CIO with the City of Spruce Grove.  His key skills are: Strategy, Leadership, Passion, and Commercial Awareness. In addition to being on the board for WBF, he is a board member for National CIO Association, his prior Board Experience: CIO Association Edmonton Chapter, Canadian Cloud Council, Senior Assisted Transportation Servers (SATS), and LIFT Drive Happiness. Freddie became involved with WBF in May 2018.
Jason Collins
Director
Jason is the President of Collins Steel. Jason is a brilliant business management strategist. In addition to being on the board for WBF, Jason is also a board member on the Edmonton Construction Association (ECA). Jason's prior board experience includes Careers: Next Generation, GO Productivity and IPDA. Jason became involved with WBF in December 2019.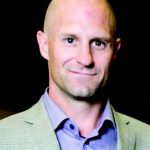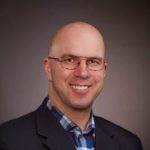 Jim Kanerva
Director
Jim is the General Manager at Carry Steel. Jim is a self-confident leader who personifies loyalty, team, vision, and values. He is creative, innovative, and able to adapt, has a willingness to solve problems where no solutions exist today. Jim's prior board experience was on NSERC Industrial Research Chair in Construction Engineering and Management, Management and Technical Board (University of Alberta), Manufacturers Health and Safety Association and the Alberta Diabetes Foundation. Jim became involved with WBF in April 2018.
Perri Skelton, EdD, CPA, CA
Director
Dr. Perri Skelton has 30 years of experience primarily in post-secondary education, NFP and regulated environments. Subsequent to attaining her professional accounting designation she worked at EdTel and TELUS Corporation. During that time she discovered her passion for teaching and completed assignments for MacEwan University, Athabasca University and the Chartered Accountants' School of Business. In 2004 she joined the Faculty at NAIT and has contributed to the mission of the Institute in various capacities including Associate Dean of the JR Shaw School of Business. She proudly continues her commitment to lifelong learning  as the Program Chair for Business at NorQuest College. Perri became involved with WBF in Sept 2015.