Student Success: Tegan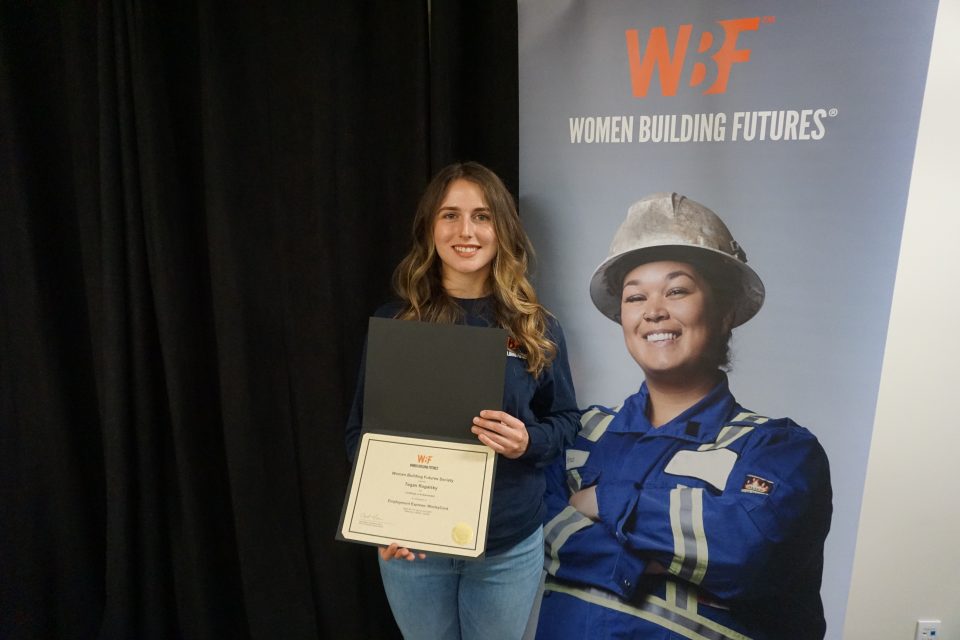 Published On

July 14, 2022
Meet Tegan, a recent graduate of our Employment Express program. 
Since graduating from the program in June, Tegan has immediately started working as a 1st year pipefitter apprentice with WorleyCord. 
Before landing a job as a pipefitter, Tegan was on a completely different career path.  
"I was working as a lab assistant for two years, which is what I went to school to do," she reveals. 
Tegan explains that the positions she previously held were either casual or temporary, and she wanted something more permanent.  
"I was always interested in the trades," says Tegan, but admits she was apprehensive at first about switching careers and working in a new industry.  
"I think it's really easy to psych yourself out of it and that's how I was kind of feeling. I was lucky to have a lot of support on my end," she says. "My family and friends were incredibly supportive of me taking this route."  
That support encouraged Tegan to switch careers and ultimately pursue pipefitting. 
"I wanted a bright and better future for myself and family" she says, and after some conversations with other local pipefitters she decided to go for it and apply to Women Building Futures.  
Tegan enrolled in the program and, four weeks later, found employment with the program sponsors—WorleyCord.  
Tegan is excited for her new career and hopes to one day move into a leadership role. She thanks her partner, family, Women Building Futures and WorleyCord for their support.  
"My life is feeling pretty good," she exclaims.