Student Success: Stephanie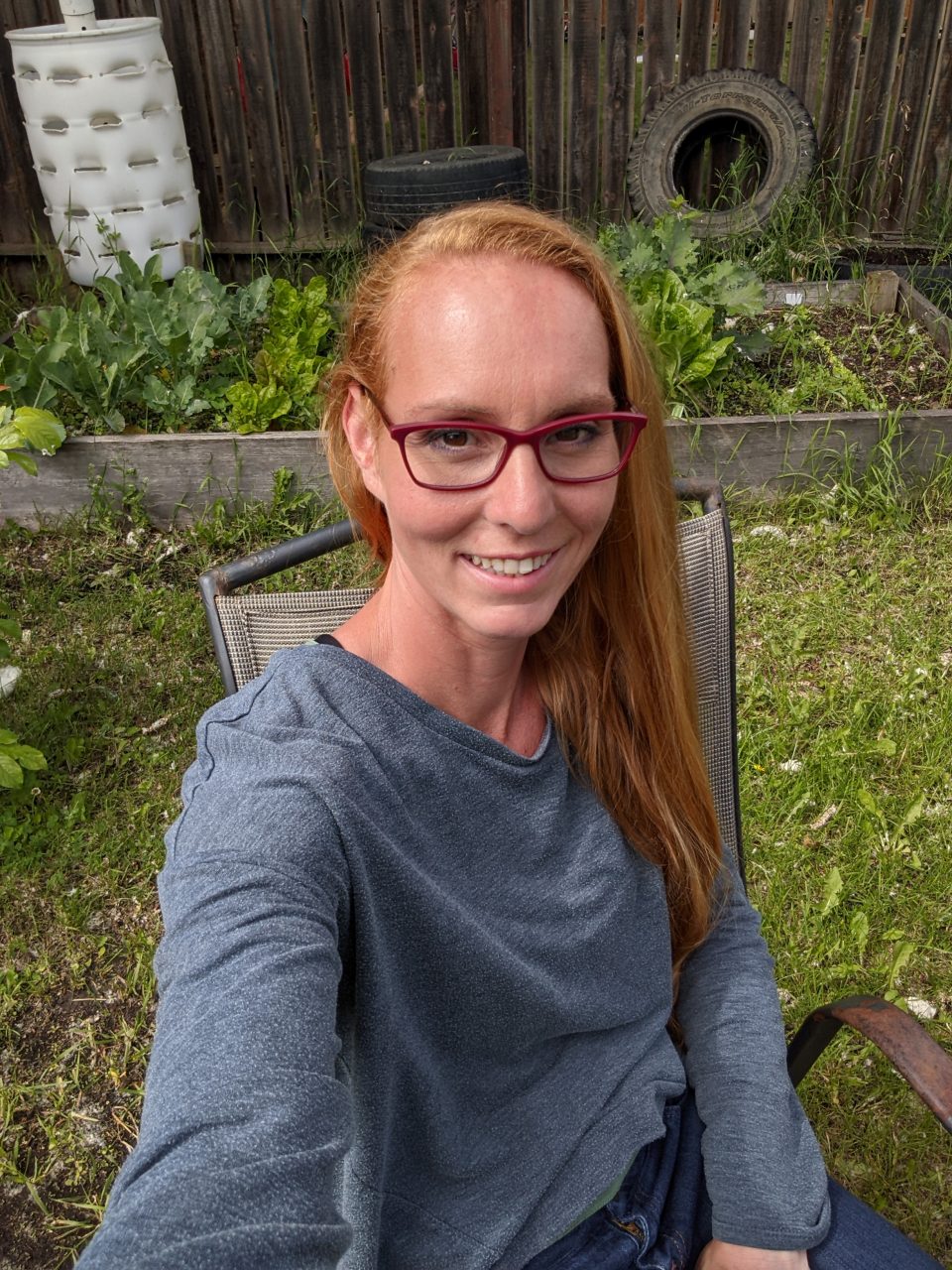 Published On

September 14, 2022
Stephanie is a recent graduate of our Journeywoman Start (JWS) program in Fort McMurray. Before enrolling in the Journeywoman Start Program at Women Building Futures (WBF), Stephanie had been a stay-at-home mom for nine years.
In 2018, Stephanie and her ex-husband decided to separate after 14-years together and three years of marriage.
"Things just weren't progressing," she reflects.
Stephanie was determined to become self-sufficient for her children. This prompted Stephanie to think seriously about a new career.
"As I was preparing to move on, I was thinking of what I could do to support my girls," she says.
Despite being out of the workforce for several years, Stephanie was undeterred. She had extensive work experience, including facilitating safety courses at Keyano College in Fort McMurray, landscaping, and running her own business.
Stephanie reveals that she had an interest in working in the trades, specifically electrical and recalls hearing about Women Building Futures when she worked at Keyano College.
"I had heard that it's a wonderful opportunity that gets women into the trades and helps them back into the workforce," she says.
She also connected with a friend who worked at Suncor as an electrician to learn more about the profession. That conversation persuaded her to apply for the Women Building Future's Journeywoman Start program in Edmonton.
Stephanie had been accepted into the program and plans were in motion for her to commute to Edmonton to take the program. However, things took an unexpected turn and Stephanie found out that she was pregnant with her fourth child, pushing those dreams of pursuing a career in the trades on hold.
The difference
In early 2022, Stephanie decided to get back to pursuing her dreams. Stephanie admits that she had 'enough' and was determined to become independent.
"I [was] sick of how I was treated by my exes being a single mom and a stay-at-home mom. They would tell me how I should be working and tell me how they pay for everything… they just really belittled me. I had enough," she reflects. "I just wanted to be self-sufficient. I wanted to make enough to provide for myself and my four children without requiring [my exes] child support. That's where I had that 'aha' moment—it's me, myself, and my four girls—and decided to enroll in the program."
She went onto the Women Building Futures website and saw that the JWS program was now being offered in Fort McMurray.
Stephanie applied and she got accepted into the Fort McMurray cohort. Stephanie confesses feeling relieved—she didn't have to leave the city or move the children.
"It was amazing [feeling]. I was like, "I'm just going to trust this journey, because I just felt like I had been resisting and holding onto something that was broken and I couldn't move forward," she says. "When I got accepted, I knew that this is where I'm supposed to be."
Although Stephanie had initially been interested in becoming an electrical apprentice, the exposure to other trades during the program encouraged her to pursue power engineering instead.
"We got to take apart valves, pumps and compressors and we got to learn how to start the boiler. I really, really enjoyed the power engineering," explains Stephanie.
Stephanie reveals that she is continuing her education to become a Power Engineer and is now enrolled in the Power Engineering course at Keyano College.
"You can put anything you put your mind to," she says. "I want to thank Women Building Futures for the experience and the introductions to the trades."