Queen Elizabeth II Diamond Jubilee recipients' presentation for WBF champions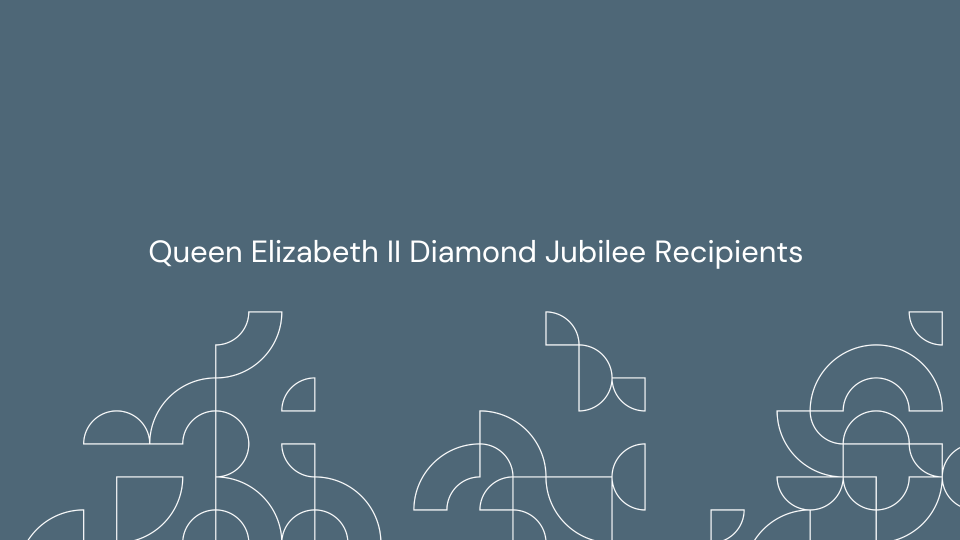 Published On

December 23, 2022
Women Building Futures (WBF) is proud to be presenting 10 recipients with the Queen Elizabeth Diamond Jubilee Medal on January 10th at our Edmonton Training Centre. 
 These recipients have been chosen based on their contribution to WBF's Mission of economic security for women.  
"It is an absolute honour to present the Queen Elizabeth Diamond Jubilee medals to these outstanding individuals," says Carol Moen, CEO of Women Building Futures. "Our organization was built on the foundation of empowering women to believe in themselves and provide the right tools to help them along the way." 
Please join us in celebrating the following individuals: 
Verna Klimack 

– Retiring employee


Through Verna's extensive work in WBF training and leadership, she has had a positive and lasting impact on the lives of so many Journey Women Start graduates. She has led every student through the program with respect, patience, and understanding for them and their situation.  Verna is a role model to WBF's Mission.

 
Heather Markham

– Retired employee


Heather's extensive leadership of the WBF brand and associated marketing over many years positioned WBF to be a well-known and relied upon resource for women and the promotion of an inclusive work culture.  

 

Ian MacGregor

– Partner


Through Ian's Industry leadership, his mission was to change the future for Tradeswomen.  His partnership with WBF was transformational and created many impactful career opportunities for unemployed and underemployed Alberta women. This first partnership became a model for many more partnerships between WBF and industry

Lorraine Royer

– Partner


Lorraine's passion for WBF's mission is unparalleled. Lorraine forged the partnership between WBF and Inter-Pipeline, and consistently demonstrates her personal support for WBF through the making connections and being incredibly generous with her time and insights.  

 

Wayne Carey

– Partner


Wayne believes in WBF, and demonstrates this through his commitment to the emerging Power Engineering program which he initiated based on his desire to bring more women into that industry.  Wayne is a tremendous ally for women in non-traditional careers.  

Rebecca Kragnes

– Partner


Rebecca has forged a path from Indigenous Tradesperson to the broad influence of Industry culture and the advancement of women. Her passion for WBF's work and the representation of women in trades is steadfast and impressive, and her dedication to the advancement of Indigenous women is extraordinary.
Sharon Bell

– Past Board Chair


Sharon served as WBF Board Chair for many

years. Her commitment to the WBF Mission and support of unemployed and underemployed women was unwavering. Sharon was instrumental in transforming WBF from concept to an organization respected by Partners, Industry and Government. 
Angela Armstrong

– Past Board Chair


Angela is a trailblazer and true champion for women everywhere. During her time as Chair of the WBF Board, she was a dynamic force when it came to promoting our organization and its role in providing women a "hand up" rather than a "hand out".  She is an inspirational champion of WBF's Mission of economic security for women.

 
Keeley Prockiw

– Alumni


Keeley passionately shares her story to impact all generations. She advocates that opportunities are out there for women to grow   professionally regardless of age.  Keeley is a tremendous example of WBF's ripple effect and works tirelessly to drive change across Industry and build confidence in women.  

 

Natalie Bak

– Alumni


Natalie is a strong advocate for individuals who are underrepresented so they have continued growth, development, and prosperity within Industry.  She is an active and courageous advocate for change.  Her personal experience provides inspiration to many ultimately helping advance sustainable change.