Calgary Women in Energy Raises $155,000 for Women Building Futures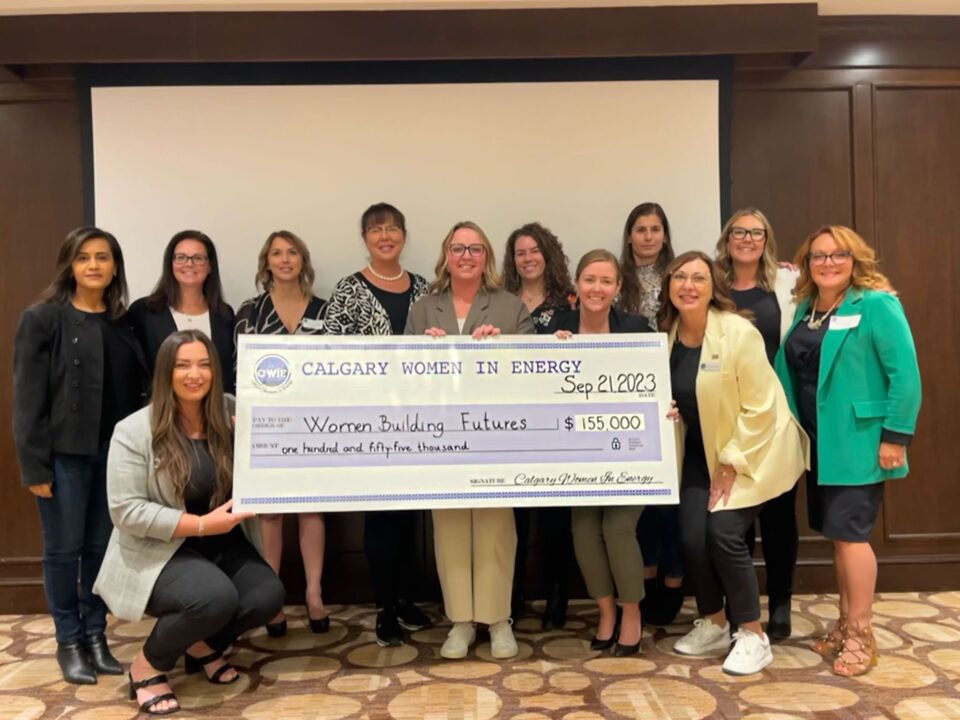 Published On

September 25, 2023
The power of unity, collaboration and community support was on full display at this year's Calgary Women in Energy (CWiE) Annual Golf Tournament. The non-profit selected Women Building Futures (WBF) as the beneficiaries of their annual golf tournament, raising an impressive $155,000 to support our mission and growth in the region.
Our mission is to empower women to build brighter futures by providing them with opportunities and the skills they need to thrive in the trades, transportation and beyond. The funds raised by Calgary Women in Energy will play a crucial role in helping us expand our impact and create more opportunities for women.
"Women Building Futures is honoured to be selected by Calgary Women in Energy as their charity of choice. The work they do to empower women to enter the energy sector aligns with our mission to foster economic security for women facing barriers to entry in a workforce where they are traditionally under-represented," says Carol Moen, WBF president and CEO. "We're thrilled to collaborate with such a like-minded non-profit association that uplifts women in under-represented industries and look forward to growing our impact in the Calgary region."
This partnership is a testament to what can be achieved when organizations come together with a shared vision of empowering women and driving positive change in our community.
We extend our heartfelt gratitude to Calgary Women in Energy and everyone who participated in the annual golf tournament. Your generosity is not just a monetary contribution; it's an investment in the future of women in the trades, transportation and beyond.
Thank you, Calgary Women in Energy, for your unwavering support and belief in our cause. Together, we are breaking barriers and forging new paths for women.